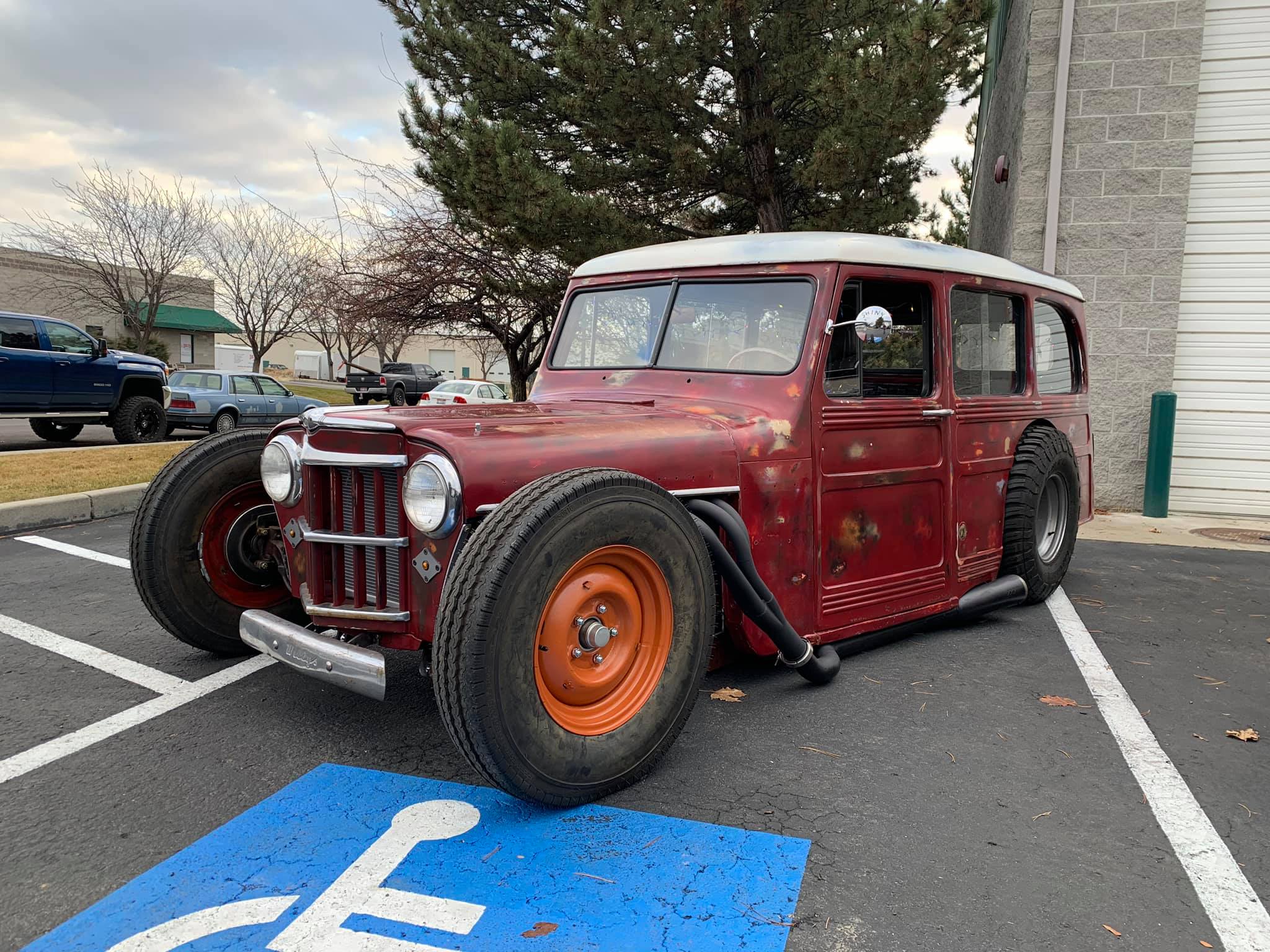 Check out our huge collection of project images and videos. Select each project and see what was done on each vehicle and read about the project details.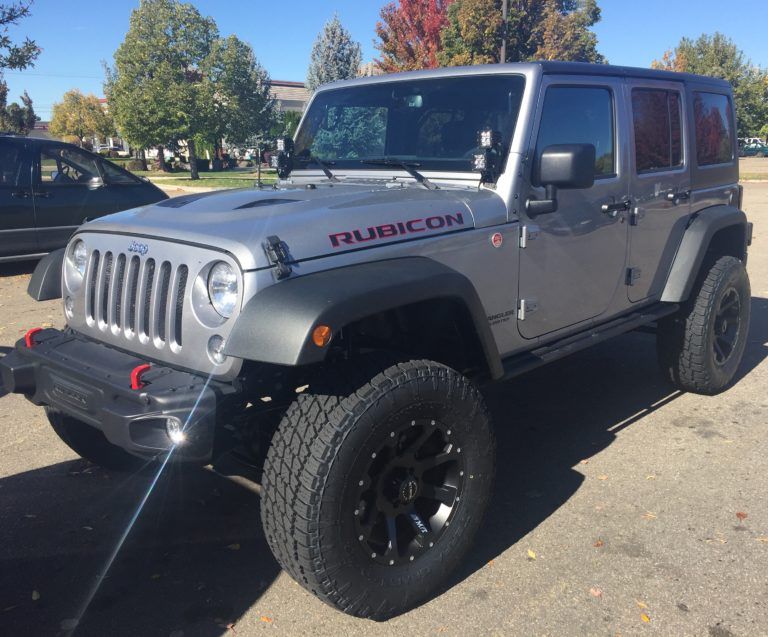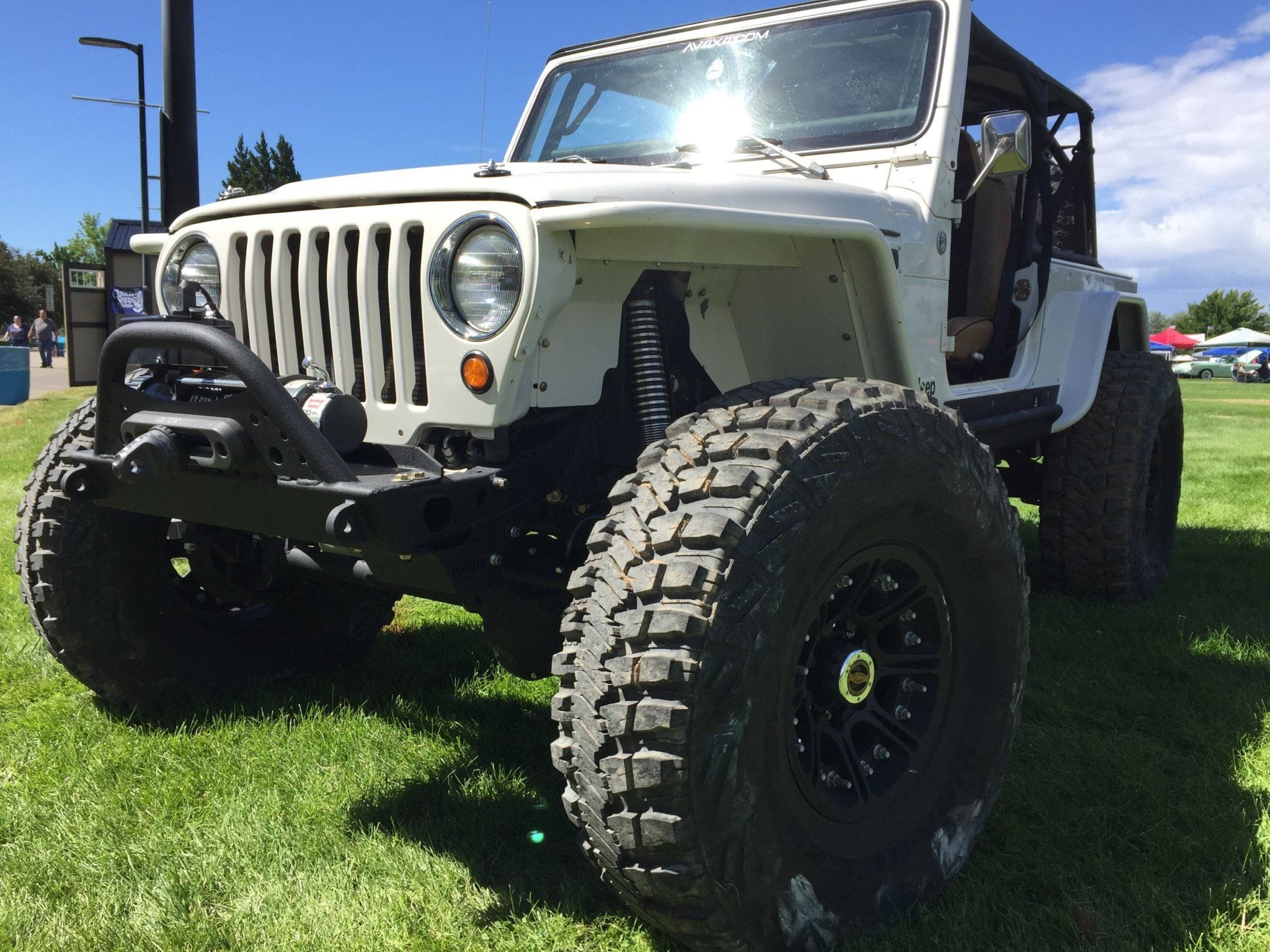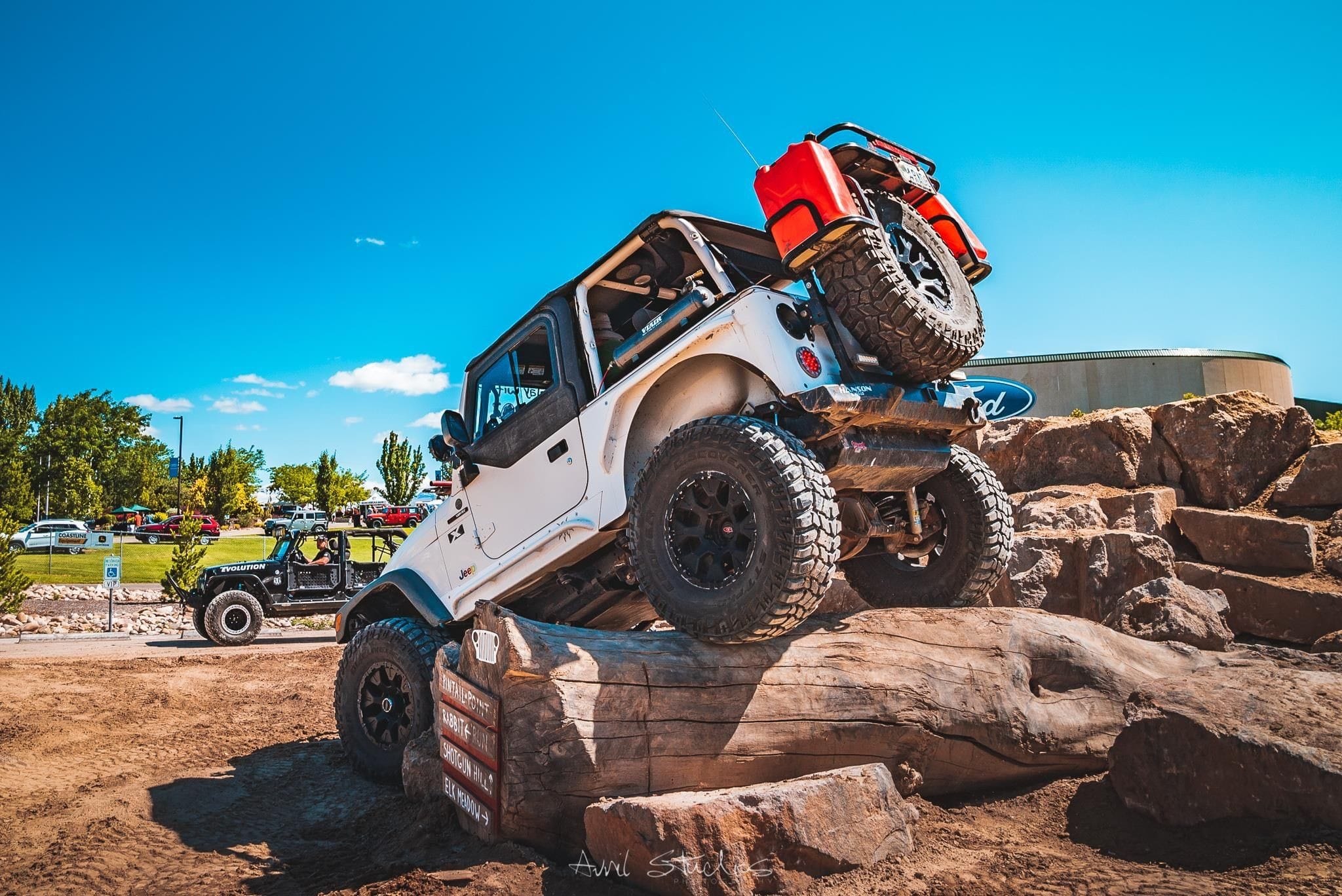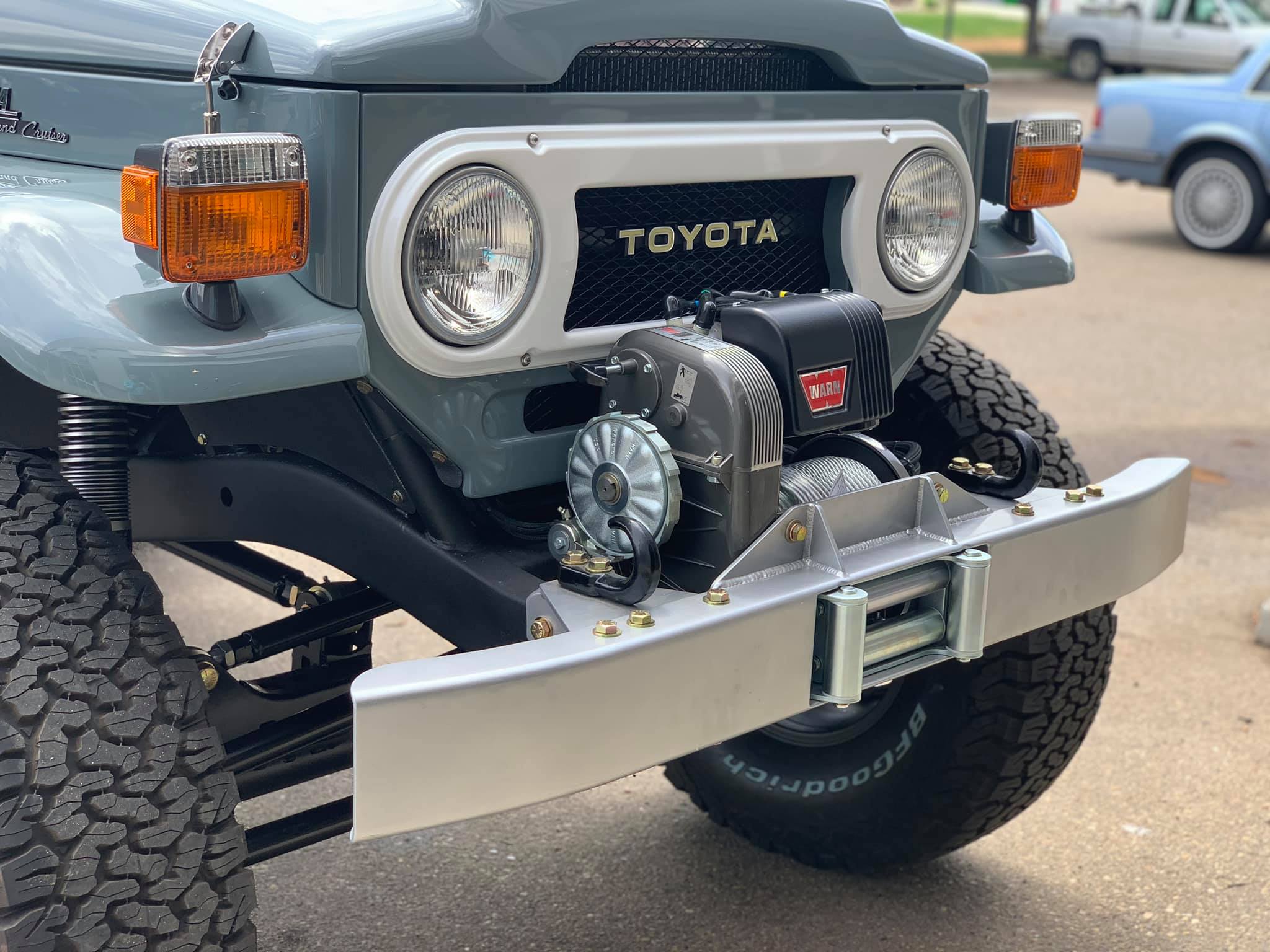 Jeff's 2007 Jeep Wrangler - Silver Fox
This project was divided into four phases. Jeff stopped by the shop late one evening, and we talked about his ideas and goals for a totally custom build. The very next day, we met Jeff at his shop and loaded up the Jeep along with dozens of boxes and crates full of miscellaneous parts that he had been collecting.
Once we got it back to the shop, we went through everything to see what we had and what we still needed to bring this dream Jeep to fruition. Jeff had big ideas about what he wanted, and we were excited to make it happen. We discussed options and possibilities and began documenting a solid build plan and budget. Project Silver Fox was officially underway.
Over the next year, we re-engineered and built up one seriously capable Jeep. We used only the very best components available. Those we didn't buy, we either modified or built new. Dozens of CAD files were drawn up for custom brackets, tabs, and mounts ready to be cut out on the CNC Plasma Table. There are over 100 custom AV4x4 parts on this two-door JK. Most of the items we built were powder coated with silver metallic or textured black.
The Motech kit provided us with the CAN Bus integration module and electrical harnesses, so everything plays nicely together. A huge shout out to Robbie! Thanks for all your guidance and excellent customer service. You totally get it!
A totally custom AV4x4-built roll cage and rear cargo area were critical to the build. After phase one, when we didn't have the cage built yet, Jeff attended Easter Jeep Safari in Moab, Utah. He rolled it in one of the hot tubs on Hell's Revenge and did some pretty serious structural damage to the rear cargo area and OEM roll cage. We carefully rebuilt it all with precision framework and sheet metal. Then we removed the damaged areas. Rebuilding the cargo area allowed us to build a suspension truss tunnel that also covers the battery box with a removable panel. It also has a removable spare tire stanchion that's built specifically for a 40" spare tire.
We built a totally custom six-point roll cage that has some real nice artistic lines that add so much to this beautiful Jeep. Jeff is very tall. So he asked us to build a removable upper cage to provide some more headroom during the summer months. So, that's what we did. Whenever it's removed, the original hardtop fits over everything perfectly. The A-pillars were very challenging. But we successfully bent them up to fit perfectly within the sides of the dash, so there's no loss of legroom.
There are hundreds of custom things done to this "one-of-a-kind" JK, and it all came together in such an amazing way.
Rhino Lining of Boise took care of the interior with a matching gray texture. Primo Powder Coating in Meridian took care of all our powder coating needs.
Check out the huge gallery of photos that we have compiled from the build.

Christian's 2004 Jeep Wrangler – Grown-Up TJ
Christian's Jeep needed a whole new life! It had been driven hard and put away crusty. Lots of tall rocks on a not-so-tall suspension left their mark on everything underneath. It was time to start over.
The Currie Rock Jock 60 had been installed years ago and was still working fine but needed some upgrades. So, it got a new set of Yukon 5.38 gears added to the ARB along with TSM Cadillac e-brake calipers. We added a truss to support the new Clayton four-link long-arm suspension. We built a custom high pinion Dana 44 with matching 5.38s, an ARB, Dutchman chromoly axles, Yukon Super Joints, and a custom heavy-duty AV4x4 track bar mount. The suspension received a 5.5" Clayton long arm lift kit with a 5" wheelbase stretch. We removed the original fuel tank and installed a new GenRight 15g fuel cell. The steering is totally custom-built by AV4x4 using a PSC ram assist steering kit.
Tom Wood's driveshafts take up the transfer of power, while Clayton skid plates protect everything underneath. It rides on 37" Cooper STT Pro tires.
Keep watching because phase two is coming soon. We will be installing a GM 6.0 LS1, 4L80e transmission, and NP241 transfer case with a JB Conversions Shorty SYE. Going beast mode.
Kerrie's 1971 Jeep CJ5 - Lil Red
In May of 2016, I received a call from Kerrie Runde and Chris Horak. They asked me if I would find an early Jeep CJ5, buy it and restore it, and have it ready for when they moved to Boise from Iowa in October 2016. So, that's what we did. I found one for her in Naches, Washington. Thomas drove up and brought it back to our shop. Over the next few months, we completely rebuilt the entire Jeep.
Kerrie likes the vintage look, and so do we. So, the goal was to make it run like a top and be safe and reliable for her and her family. So, the Lil Red CJ5 restoration project began.
The original 225 Dauntless Buick V6 was in great condition but needed some love. So, we cleaned it all up with all new gaskets and seals. We upgraded it to an electronic HEI distributor and an Edelbrock intake manifold. We rebuilt the original Rochester 2bbl carburetor. We installed an aluminum crossflow radiator with a custom AV4x4 signature shroud and Volvo electric fan. Love this engine... My all-time favorite Jeep engine. A true classic!
We stripped the entire Jeep down to the very last bolt. Then we took inventory of what was salvageable and what needed to be replaced. The first thing we noticed was that the original frame had seen better days. It was too far gone. So, we located an original CJ5 frame here in Boise and quickly bought it. It was in beautiful condition with no modifications or damage. We strengthened the most common areas of weakness and got it media blasted, and we covered it in a fresh coat of POR15 and Chassis Black. It will last for the next 100 years.
It has a rebuilt 76 CJ5 Dana 30 front with GM flat top knuckles, brakes, and Ballistic Fab high steer arms, along with AV4x4 1.5"X.25" wall DOM tie rods and one-ton TREs. We installed power steering too. The rear 44 is all rebuilt with an 11" drum brake upgrade. We installed power steering, hanging pedals, a hydraulic clutch, and a Corvette master cylinder. New Tom Wood's driveshafts do the dirty work.
The interior of the Lil Red CJ5 is completely new. The dash, the tilt column and dash bezels, switches, auto meter gauge cluster, hanging pedals, and seat brackets are all custom-built by AV4x4. It stays warm with the help of a Mojave heater. We even wired the wipers and headlights through the tilt column switches. Brand-new seats and new shoulder harness seatbelts keep it safe. And it's all kept nice and dry with a Bestop TigerTop. Everything we did worked beautifully. It is a true pleasure to drive.
Kerrie and Chris arrived from Ohio right on schedule. The big moment had arrived! We were just as excited as they were. When she saw it in person for the first time, it was an incredible experience. All smiles! After we walked them through all the details and showed off all our hard work, Kerrie and I went for a drive around the block. She totally got it right away, like she's owned it for years. Then... another big moment arrived. We watched her and Chris drive it away. It's a wonderful life!
I'm super proud of my guys. Together, we restored and customized another beautiful CJ5 and made dozens of important upgrades to make it the best it could be while keeping that classic Jeep look and feel. It makes us so happy to know that we could make another dream come true. We love what we do.
Be sure to check out all the amazing photos that we took along the way. And when you see Kerrie and Chris out on the trail, be sure to stop and say hi.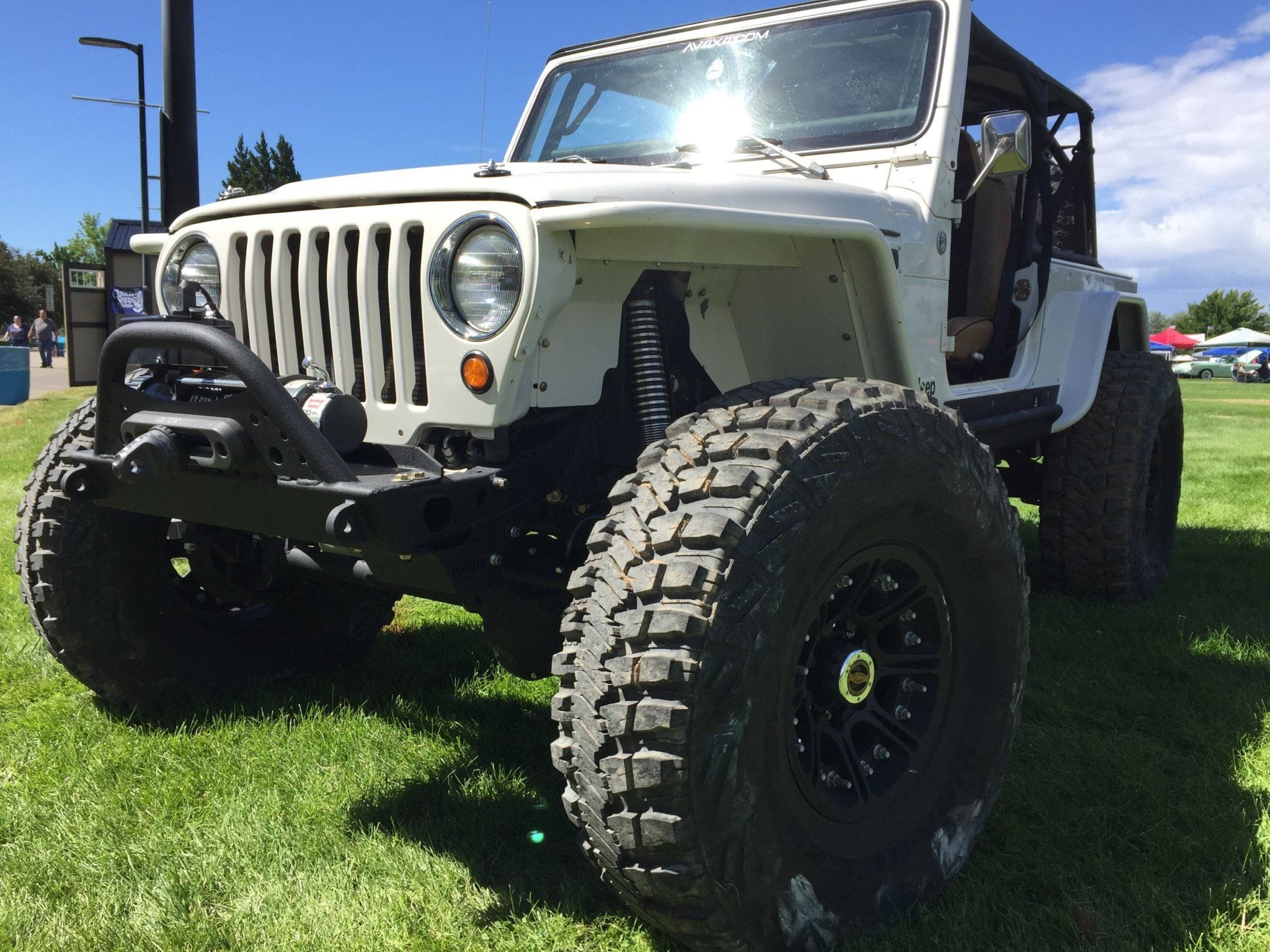 We love 4x4's and have the experience and crew to help guide you on finding the best parts and packages for your 4x4. Let our crew help you find the best fit.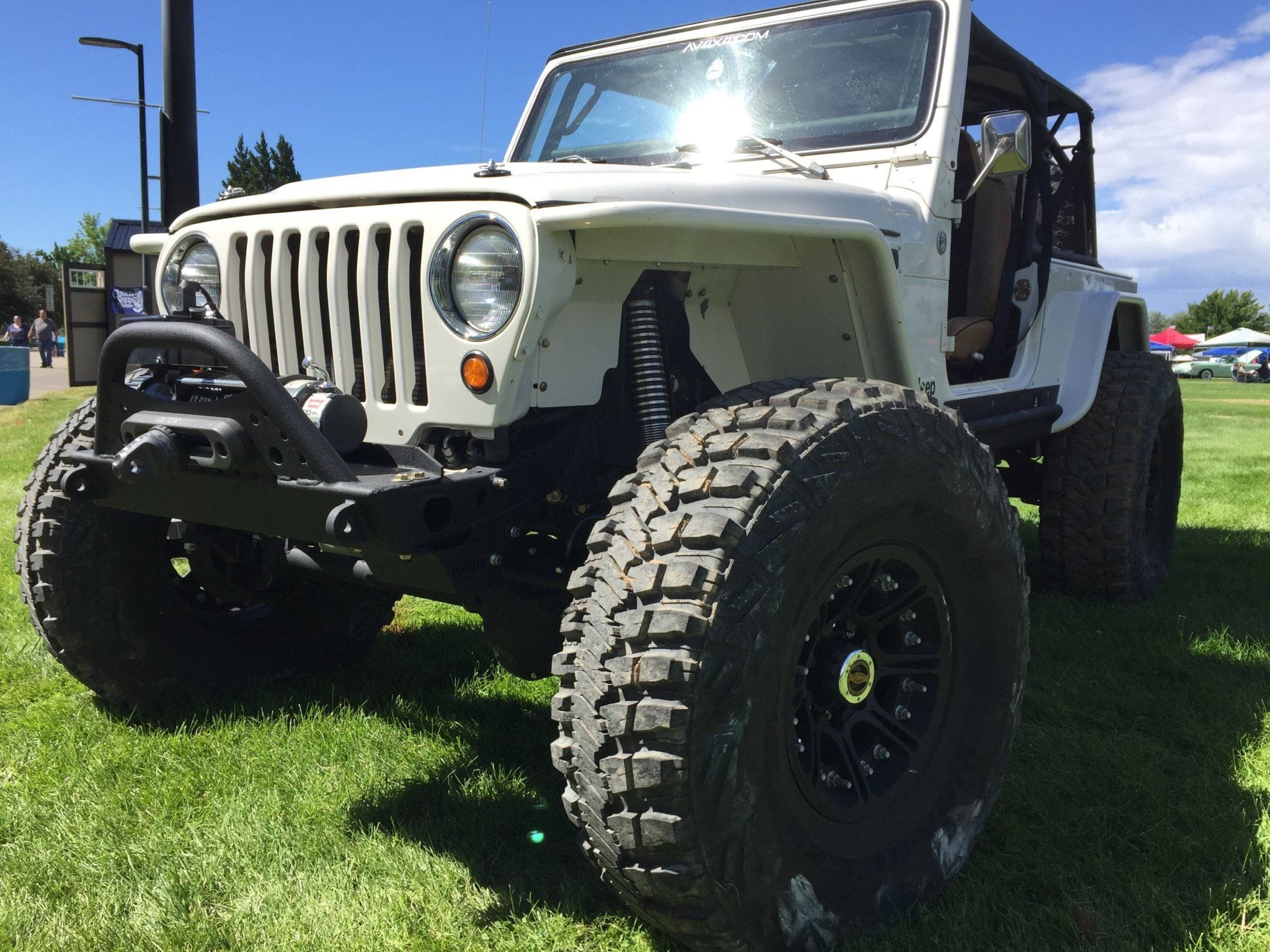 What a great place. Top quality work, fair prices and a genuine love for Jeeps. This translates into Kevin's willingness to help by answering questions or explaining how something works. To avoid breaking the bank, we even discussed what needed to be done now and what could wait. They added a much needed long arm upgrade to the 8" on the XJ, and addressed all the little issues along the way. Can't wait to start the front D44 next.